10 Must-Read Books for Fall 2015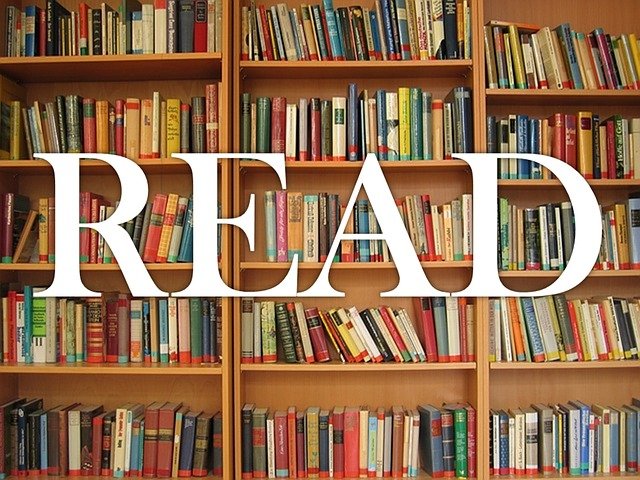 Nothing like fall book releases to make you want to run out and buy the latest novels, curl up in an armchair with a cup of tea and settle down as the chill begins to set in.
This fall has a wonderful mix of established and new authors offering forth their literary efforts to readers across the continent. Their books will take you around the world, spanning continents and, in some cases, centuries. Some wild adventures, somber mourning, political spoofs and love lost and found again will bring you into fall.
Here are 10 picks for you to look forward to:
1. Purity.
Jonathan Franzen's much anticipated latest novel is a departure from his past works which focused on the American family. This one traces the journey of a political activist from East Germany and his American intern who follows him to Bolivia where they operate a media and government-watch organization.
Isabel Allende's story that spans the globe from Poland to San Francisco, during WWII, this story tells the tale of political refugee Alma Belasco and her unlikely romance with the son of a Japanese gardener in her aunt and uncle's house in San Francisco. Ichimei, the gardener's son, is sent away to a Japanese internment camp and they are never reunited but remain in each other's thoughts over the course of their lives. Then Alma begins to receive gifts in her nursing home that are suspected to be from Ichimei. A story that interweaves politics, fate and passion.
3. Death by Water.
Nobel Literature laureate Kenzaburo Oe's new novel is a captivating mixture of Japanese folklore, memoir and meta-fiction. The plot features a celebrated writer whose father had drowned and who's grieving process included writing a book about it. The book's first sentence sets up the story beautifully: "The year I went off to university in Tokyo, something fateful happened when I returned home to Shikoku for one in the last in a series of traditional Buddhist services for my father."
It is as surreal as any of Margaret Atwood's previous novels with the plot centering on a social experiment which allows couple Charmaine and Stan to live in a luxurious suburban home in exchange for agreeing to live in a prison cell every two months. While they're serving their time in prison, another couple lives in their home. Eventually, the connection between the couples leads to feelings of sexual attraction, guilt and paranoia.
5. Two Years, Eight Months and Twenty-Eight Nights.
It is author Salman Rushdie's modern take on Arabian Nights. With figures such as Henry James, Mel Brooks, Mickey Mouse and Aristotle, it's an eclectic, comical and thoroughly entertaining tale. Weaving the forces of good and evil throughout the ages from 12th century Arabia to modern day New York, Rushdie travels through time and space to bring us this magical twist on a classic story. The first line he delivers sets you up for the ride: "Very little is known, though much has been written, about the true nature of the jinn, the creatures made of smokeless fire."
6. M Train.
Patti Smith's follow-up memoir to her celebrated Just Kids, M Train traces the singer's artistic path through narratives that span 18 subway stations across New York City. In this new memoir, Smith takes us to the cafes where she used to drink black coffee and muses about her thoughts on other artists such as Frida Kahlo, Jean Genet and Sylvia Plath. She recounts the tragic 1994 death of her husband Fred Smith and its long-standing effect on her.
7. Fates and Furies.
Lauren Groff's third novel is about the twenty year marriage of Lotto and Matthilde. Already garnering raves by Publisher's Weekly and one of the most popular books on display at BookExpo America, Groff's novel about marriage, co-habitation, betrayal and heartache follows the arc of a long-term marriage. A comment on the beauty and hope of loving someone, as well as the tragic disappointments that sometimes come along with it.
National Book Foundation winner "Five Under 35", Mexican writer Valeria Luiselli spins a mighty elaborate story of unparalleled traveling auctioneer Gustavo "Highway" Sanchez Sanchez. Set in Mexico City and following Sanchez Sanchez through more adventures than you could count, as well as racking up unusual talents such as imitating Janis Joplin and standing an egg upright on a table, the book gets its name from the fact that he's planning to replace his teeth. That and the fact that he happens to be in possession of a pair of dentures he swears belonged to Marilyn Monroe. Fun, wacky and defined by Granta as "delightfully unclassifiable", reading this novel is an adventure in itself.
9. Numero Zero.
Celebrated Italian writer Umberto Eco offers a fascinating conspiracy theory about Italy's famous dictator Benito Mussolini. Moving back and forth from 1945 to 1992, the plot revolves around the idea that Mussolini's death may have been faked. The book features a love story between a ghost writer and a celebrity gossip writer who find a dead body in an alley in Milan. Theories begin to spin including the murder of Pope John Paul I, the Italian secret service and the CIA. The timing is right as 1992 marks the beginning of the truly tragi-comic era in Italian politics.
10. Man Tiger & Beauty is a Wound.
They are written by Eka Kurniawan and translated by Labodalih Sembiring and Annie Tucker respectively. Eka Kurniawan has broken onto the literary stage with stories that evoke the oral traditions of his home village in Indonesia. Man Tiger is the story of Margio, a young man who is also half white tiger. Beauty is a Wound is about a prostitute who rises from the dead as set forth in the first line; "One afternoon on a weekend in March, Dewi Ayu rose from her grave after being dead for twenty-one years." Both books have earned enormous critical acclaim for their originality and scope of human suffering and spirit.