Helpful Blogs for ESL Learners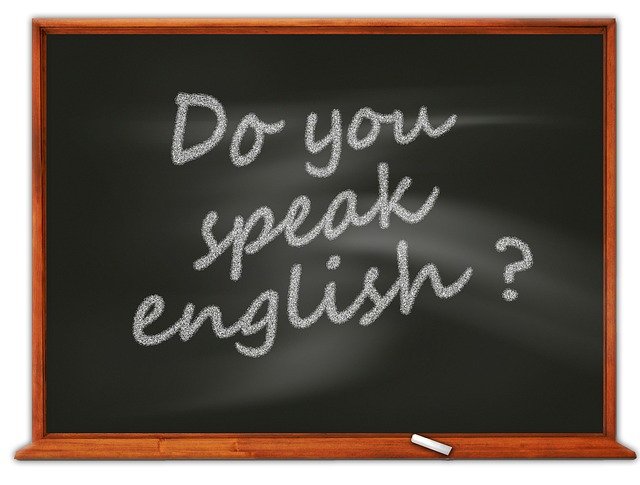 Learning English isn't easy. There are so many exceptions to the grammar rules, strange pairings of vowels and consonants, the dreaded "th" sound that's common throughout the language yet hard for non-native speakers to pronounce. Yet, English is a universal language and that's why there are over 1 billion ESL students worldwide. Whether you're a foreigner living in the US or studying English in your country of origin, it's becoming more and more indispensable to learn English. Fields like information technology and international business require English proficiency. For travelers, English is essential.
If you travel frequently for business or pleasure, it may not always be possible to learn every language of the countries you're visiting, but English is spoken almost everywhere. If you're learning English and would like a little extra support, you should check out these ESL blogs:
Phrase Mix offers lessons on idiomatic phrases in English. You can scroll through over 400 pages of phrases and choose ones that interest you. The lesson breaks down the phrase into chunks and explains each part and its meaning. It also offers an audio recording so you can learn the proper pronunciation. And the graphics give a visual representation of the phrase being featured – for those who are visual learners. It also offers articles with practical advice on things like taking the TOEFL, how to express condolences, and English phrases for car owners.
Espresso English offers you daily English lessons sent to your email by ESL teacher Shayna. She also has an e-book and offers self-paced English courses online. She posts informative articles with titles like "11 Advanced English Words with Confusing Pronunciations" and "Answers to 5 Quick English Grammar Questions" as well as colloquial phrases and much more. Access 50 podcasts to improve your pronunciation and auditory skills.
Real Life is perhaps the most comprehensive site out there with the greatest investment in quality. It offers professional videos on a variety of topics from vocabulary building to pronunciation. They have podcasts and articles on all aspects of English learning, from slang to business English and more.
ESL Hip Hop is aimed to make English learning cool. You'll learn English through hip hop slang. After finishing Stephen Mayeaux's lessons, you'll be able to hang out and party like a born hip hop star. By far the most entertaining ESL site out there, with quality content to boot.
About.com features ESL expert Kenneth Beare's blog. This site offers the standard grammar and pronunciation lessons, but really stands out with its dynamic mix of exercises like short stories and quizzes. They help students improve vocabulary, and you can also try writing exercises that ask students to continue a story. It also offers help on practical things like business English and how to write a resume. You can choose to sign up for daily or weekly lessons sent to your email.
ABA English offers articles and videos on everything from "How to Write a Cover Letter" to "How to Enjoy Your TOEFL Prep". Fun, real-life videos in their "Street Challenge" section test your auditory and grammar skills. One of the best explanations of the many uses of "Get" I've ever seen. Cute illustrations on idiomatic expressions. A fun and light-hearted blog with great content.
My English Teacher is a site that offers English lessons via articles and videos as well as useful references for language exchange websites and best ESL Facebook pages to follow.
Elllo uses short videos to teach students different vocabulary in English. Videos are divided into Beginner, Intermediate and Advanced levels and quizzes are included to make sure you understood the content correctly. The site's founder, Todd Beuckens, posts two new videos each week.
English with Jo focuses on practical uses of English in conversation for those who want to reach fluency quickly. With posts on topics from "Books & Literature" to "Safety" and "Drugs & Alcohol", this site introduces you to practical topics and their applications. A "Word of the Day" post helps build vocabulary and a section on Business English is for even more comprehensive learning.
TalkEnglish is an ESL franchise that's been around for the last decade or so. Their site offers 900 English lessons and 9000 audio files for free. A variety of reading, speaking and listening lessons are available on a range of topics.
Real English is a site that offers English lessons via videos and exercises. The videos are listed in order from beginner to more advanced and follow a certain logic and order. It's a great resource for beginning students.
Linguarama is a no-frills ESL site with links to quizzes that test your vocabulary and grammar skills. If you're confused about adverbs, present continuous tense and prepositions, this site offers simple explanations and exercises to get you on track. It also offers great examples of business English.
Business English Site specializes in lessons on business English. With categories that range from "Sales & Marketing", "Accounting & Finance" and "Information Technology" as well as "Medical English", they have you covered. A simple vocabulary-building technique is used to improve your business English, so you can impress people in interviews and meetings.
English with a Twist is a really fun blog by ESL teacher Shanthi Cumaraswamy Streat. It is one of the only blogs out there designed by someone who isn't a native English speaker. This blog shows you the ins and outs of all the ESL challenges you could imagine from someone who has gone through it herself. Using a charming mix of humor and practical tips, this site is well worth a visit for anyone wishing to improve their English. No matter what level of English you're at, these blogs can help enhance your vocabulary, grammar and auditory skills. Colloquialisms and idiomatic phrases present a particularly steep learning curve for non-natives.
Most of the above blogs dedicate their efforts to helping you learn how to speak naturally. Isn't it great to know there are so many resources out there to help you speak better English?