8 Ideas How to Save Money on Halloween Celebration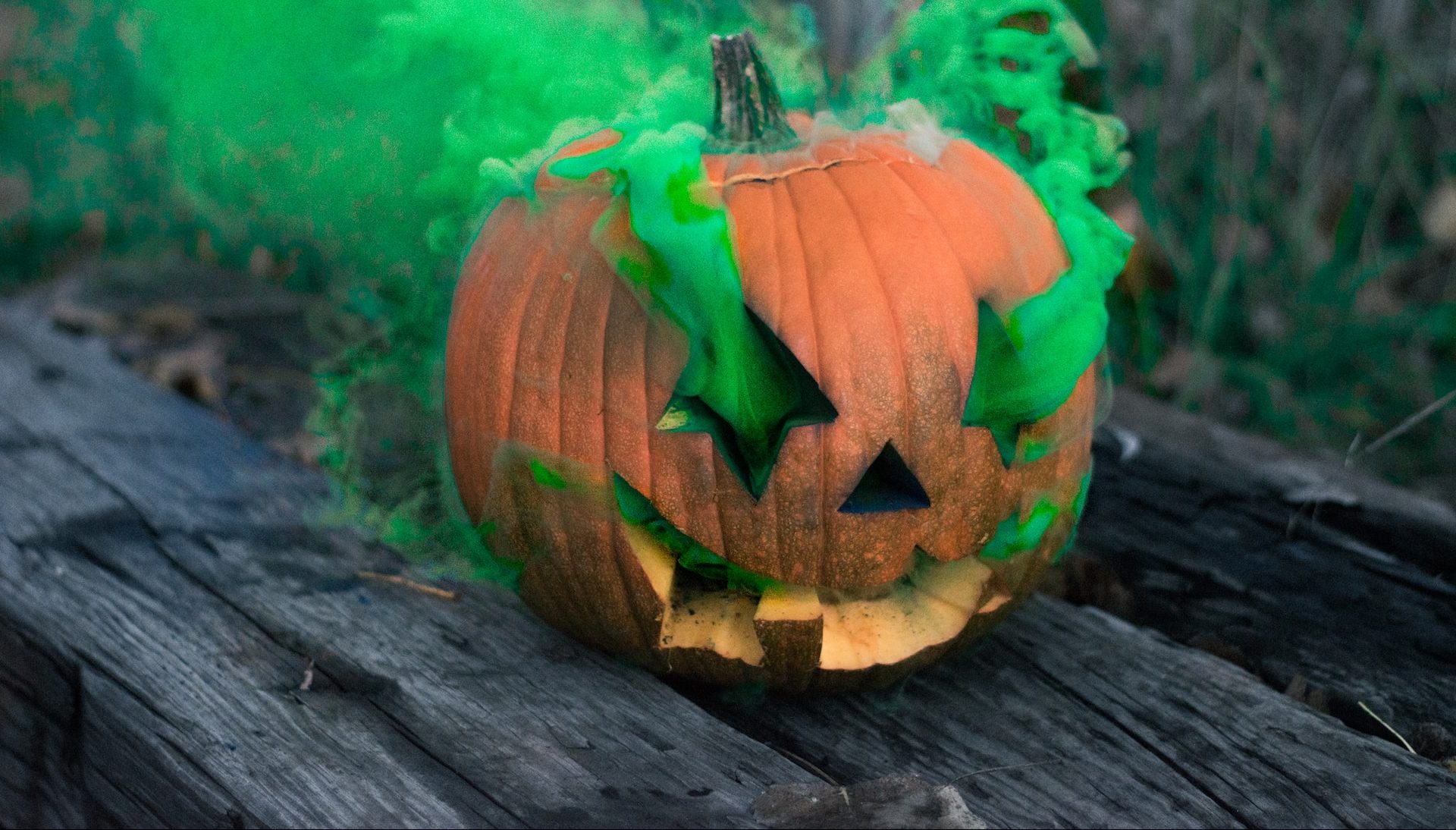 The exciting holiday of Halloween is truly a favorite one among so many students. It is an exciting event and a fantastic opportunity to be creative, set a cozy and amusing atmosphere, and also just have fun. With its moody weather, October only adds to this holiday, and many college students are looking forward to it. But when you are a young adult, chances are you don't have much money for holiday decorations, meals, or costumes. What should one do when they want to celebrate and have fun but not break their budget? We got you as we have prepared a few tips on how you can save money on Halloween celebrations and still set a perfect atmosphere.
DIY Your Halloween Costume
There is no need to spend hundreds of dollars on a costume you will likely wear only once. While this rule doesn't apply to wedding attires, it definitely does for Halloween parties. But what can you do instead?
Well, you can craft your own costume by using materials you have on hand and your imagination. The easiest costumes that you can do yourself, even at the last minute, might include: a person from Ancient Greece, a sim from a game, a doppelganger of yours, a ghost, a 90's sitcom character, a painting.
Crafting your costume can take some time or additional purchases like paint or fabric. But you can always save money by exploring deals in thrift stores or asking your friends if they can lend you what you need.
Try Costume Swapping
Another great idea for those who want to wear a new costume this year but don't have one is costume swapping. Having old costumes just hanging in the closet doesn't do any good, but you can team up with your friends and see what each of you has to swap. Even with some minor alterations, your friend's costume will be a perfect option for you as it will save you a lot of money.
Refresh your looks by swapping the costumes or by upgrading them with some new additional details.
Host a Potluck Party
Potluck parties, just as much as BYB parties, are huge money-savers for everyone who wants to host a celebration. Asking your guests to contribute to a party by bringing a dish, a snack, or a drink is not that uncommon among college students. By doing so, everyone can enjoy a party with the proper amount of food and beverages without breaking the bank.
You can also ask your guests to come up with some entertainment ideas for the party – to prepare card games, bring speakers, or help you decorate. The more people you have to share your responsibilities as a host with, the more interesting and amusing party you will all have.
Use Student ID and Hunt for Shop Sales
Many stores have seasonal or college student discounts and sales that you definitely should look closer to. Some of the Halloween recipes might be costly, so be sure to check local supermarkets to find the most affordable ingredients that fit party recipes. Be sure to include dishes from seasonal vegetables as they are usually pretty cheap, as well as check which snacks have discounts or special offers, especially if you buy more than one pack.
You might also search for coupons or online shopping deals that are commonly available during the holiday season. Some of the stores also offer discounts on Halloween items during the week right before the holiday. Many people go shopping for Halloween decorations and meals long before October 31st, so you might find very affordable items short before the date.
Explore Local Events Options
Some of the free or low-cost local events can turn out to be very good! If there are Halloween festivals, degustation events, pumpkin hunting, quests, or play activities that you can attend without spending much, it's a great opportunity that you should definitely take. Such events can create a festive mood and provide cherished memories, some time with your family or friends, or just lots of fun. And it will not cost much!
Your college might be having something special for Halloween. So, if you don't know how to spend this holiday, dig into the local events announcements.
Prepare Halloween Treats
One can spend a lot on Halloween candies or cakes. You can cook them yourself instead and save money on Halloween treats. Today, many recipes online include wonderful homemade cookies, candies, fall fruit pies, little treats, and snacks. These will be perfect for a Halloween party, give to trick-or-treaters, or simply enjoy yourself. For example, you can cook these Halloween-themed cookies called Witch's Fingers:
Ingredients:
1 cup (2 sticks) unsalted butter, softened
1 cup powdered sugar
1 large egg
1 teaspoon pure vanilla extract
1 teaspoon almond extract
2¾ cups all-purpose flour
1 teaspoon baking powder
1 teaspoon salt
The decoration:
Red food gel or red icing
¾ cup whole blanched almonds (for the "witch nails")
The process:
Gradually combine the dry and wet components, mixing until the dough comes together. You may mix by hand or with a hand mixer.
Divide your dough into two or three equal parts, wrap them in plastic wrap, and leave them in a refrigerator for about an hour. Then preheat the oven to 350°F and start creating "fingers." To do that, take a portion of a dough, divide it into pieces, and form one piece of the cold dough into "finger" shapes. They should be 3-4 inches in length. To form knuckle-like imprints, cut tiny horizontal incisions with a knife and gently push in an almond (the "witch nail") at the tip of each finger.
Place the prepared baking sheets with the formed fingers, giving some space between each one. Bake for 10-12 minutes – check the color, as it should be tannish-golden around the edges. Let the cookies cool and decorate with almonds – you can "glue" them to the nails with red food gel or red icing to imitate blood on fingers.
Don't Forget About Budget Tracking
Budget tracking and expense planning are crucial when you want to save money on a Halloween celebration and any other financial goal. It's crucial to avoid spontaneous, impulsive purchases and plan how much you have to spend. You might need to create a budget plan, write down your expense limit, and calculate the sum of money on groceries, decorations, and costumes beforehand. This will allow you to better understand your opportunities and also give yourself motivation not to exceed the limit sum. When you know how much you can spend, it's easier to find the most fitting deals and options.
You can use online budget trackers or download an app for your phone to always be able to write another purchase into your plan on the go. Another option is to have a separate journal for this purpose – many people love to use their stationery, stickers, and markers. If this gives you more motivation to keep your budget planning, go for it.
Plan Ahead
When you have a lot of time ahead and can put some money aside for the future Halloween celebration, it is great! Like with any other holiday, it is important to think of activities, food, or gift ideas long before the date. It allows you to buy things cheaper, including seasonal items, such as Halloween decorations, when it's not their time. The week after Halloween is actually the best time to buy discounted items for next year's celebration. Suppose you have the space to store them, of course.
But, generally, planning Halloween ahead, as well as planning Christmas or your birthday party, is all about having more time for shopping, ordering, arranging, thinking through the activities, preparation, etc. Being in a hurry when hosting a party of any kind often means buying things and foods without much consideration or price comparison. This is not the way to save your money, so be wise and start planning your parties and celebrations long before the actual date.
Conclusion
Saving money on Halloween celebrations is not that hard if you put some effort into it. The key to successful budgeting is patience. You know you need to spend some time checking prices or crafting something yourself – that's why patience is crucial. The rest is totally up to you! Maybe you want to go trick-or-treating instead of having a party or even spend the evening alone just watching scary movies. In any case, being able to avoid breaking the budget this October is definitely possible. Wishing you a scary and happy Halloween!