2015 Summer Reading List: Don't Miss These Books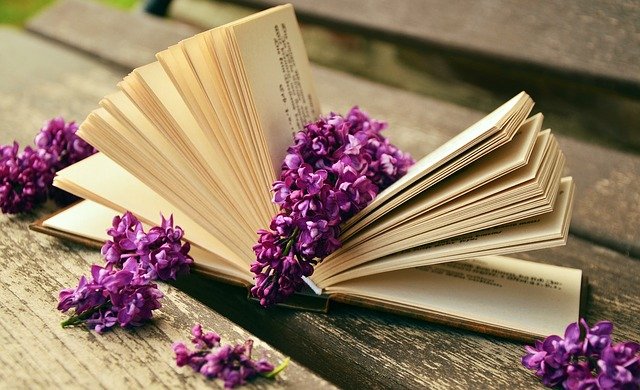 Is there any better time for a book lover than the summer? A body of water, a cool drink in your hand, and endless sunlight is the perfect backdrop for cracking the spine of a new book. Below is our Summer Reading list, a mixture of fact and fiction for all bookish tastes.
The romantic is sure to enjoy the latest novel by Susanna Kearsley, A Desperate Fortune, that offers two happily-ever-afters within its covers. Those looking for the chill of suspense on a hot day will enjoy Lori Roy's tale of fate and families set in 1950's Kentucky, Let Me Die In His Footsteps. And those looking for more emotional stories will find Scott Simon's memoir about the loss of his mother, Unforgettable: A Son, a Mother, and the Lessons of a Lifetime, graceful and touching.
These stories and many more beg to be read this summer. So grab some sunscreen and a beach blanket because it's time to sit back, relax, and enjoy one of these engrossing tales.
The latest book from Susanna Kearsley features a dual timeline: the first following Sara Thomas, an amateur code-breaker in the present and the second, Mary Dundass, an exiled Jacobite living in 1732 France. In present day, Sara agrees to break the code of Mary's journal. It is believed to simply be the diary of an average woman living in the 1700's, but all is not as it appears. To start, the diary must not leave its home in a French chateau. Between jobs, Sara agrees to live in the home as she decodes the diary. As we follow both women on their journeys, romance and intrigue will blossom for both. A book of both delicious romance as well as adventure this tale will definitely keep the romantic in you very happy.
This novel, set on a posh resort island, holds a mystery. Once upon a time, a newly married couple was still on their honeymoon when something happened. Something so cataclysmic that the two managed to live on the same small island for sixty years and never exchange a single word between them. Now their own (unrelated) children find themselves star-crossed lovers and the web of their parents' secrets lies in the way of their own happiness. This story delves backwards through the years, uncovering secrets and lies until finally the truth is revealed in all of its bittersweet and romantic glory.
This work of historical fiction takes the reader to the last years of book piracy and the forgotten world of the Bookaneers. The end of the nineteenth century was a time of loose copyright laws where it was incredibly easy to publish a book without an author's consent. Society was full of hungry readers and quick-fingered thieves who stalked authors and print shops hoping to lay their fingers on the latest manuscripts. With an international law looming that will end the era of the Bookaneers, this book follows the last great steal of this literary era. Following two rival Bookaneers and a furiously writing Robert Louis Stevenson to the island of Samoa, readers will live the adventure, triumph, and failings of a dying breed of pirate.
This book is for the lover of suspense. The author, Lori Roy, is a former Edgar Award winner and this time she's weaving a tale of spellbinding suspense following a girl of fifteen going on sixteen. It's 1952 and on the night Annie Holleran is exactly fifteen and a half she runs through her family's lavender fields into forbidden territory. It has been generations since a Holleran entered Baines's land and Annie does so to seek her fortune in a well. But when the dead body she spies in the well's dark waters appears in the daylight, Annie's world will be forever changed.
Knoll set out to write a book where the lead character was a female Don Draper and in her debut novel Knoll achieves that goal. We follow Ani FaNelli, a woman living a perfect life. Her job is perfect, her friends are perfect, her glamorous wardrobe is perfect, and let's not forget about her rich fiancé…he's perfect too. Ani was a bullied child whose experience at the hands of her private school classmates sparked in her a desperate desire to reinvent herself. But there is more than a bad childhood buried in her past – no, there is another secret. One more painful and private that is threatening to rise to the surface and mar the perfection that is Ani FaNelli.
A memoir of strength and beauty, this book is a tribute to a dying mother, her memorable life, and the bond between mother and son. In 2013 NPR Weekend Edition Saturday host Scott Simon started tweeting from his mother's hospital room, the tweets of a son dealing with his mother's dying went viral. The 140 characters gained so much attention that when Simon's mother finally passed, her death became national news. This memoir evolved from those tweets as well as Simon's memories of his mother, a woman who lived a glamorous life in the era of Mad Men. This is an emotional read is sure to leave you fulfilled.