17 Blogs Writers Should Follow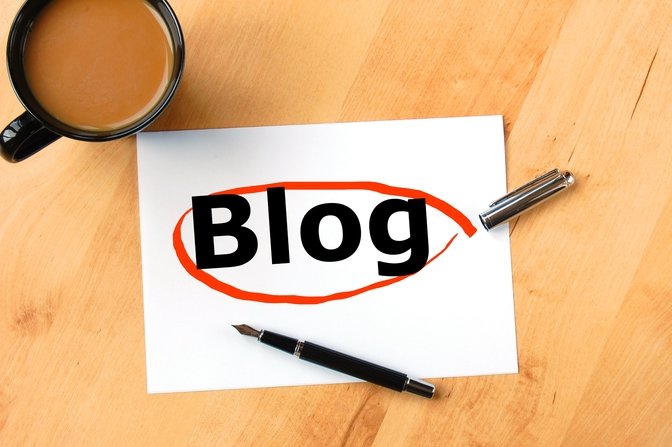 You can see it in your mind's eye, can't you? Your name boldly embossed on the jacket of your first novel. Or your sparkling blog posts, with first page rankings on Google, over and over again.
Well, if you yearn to become a better writer, we've pulled together this list of 17 blogs you should follow. We've located the top blogs to find the best on-topic, contemporary advice to hone your writing chops, find inspiration, market your wares and publish your work.
Freelance Writing
With several decades of experience as a freelancer and ghostwriter, Anne Wayman answers questions on freelancing and provides tips and resources for finding paying gigs, increasing your rates and all things freelance. Learn her secrets to mastering how to write, rewrite, market and run your writing business.
Carol Tice's success as a freelance writer makes her one of the premier freelancers online today. Drink deeply of Carol's knowledge as she guides the new writer to the well of freelance success and prosperity – it's her obsession to help new writers make money.
Following on the success of her book The Renegade Writer with Diana Burrell, this blog by Linda Formichelli is an extension of the concept that freelance writing should be tailored to suit the writer, not vice versa. Plenty of solid tips on developing your style, overcoming fear, staying motivated and making money as a freelancer – and all designed to boost your career.
Blogging
From the brilliant mind of Jon Morrow, expert advice on how to build a noteworthy blog is based on solid writing and marketing techniques, outstanding value and building relationships with the influencers in your niche.
5. Problogger
Darren Rowse started Problogger to record his efforts to monetize his blog, and to hook up with a community of like-minded bloggers. Learn best blogging practices and online writing methods as well as how to add income to your blog from one of the best. Check out Problogger's job board for writers as well.
Writing Advice
This blog's content is compiled by successful author Jon Winokur. His "writerly wisdom of the ages" comes to us via insightful and exclusive interviews with authors, an outstanding resource section, numerous articles and essays together with an inspirational quote of the day. Advice to Writers is a treasure trove for all aspiring writers and well worth following.
Writer Unboxed comes to us from novelists Therese Walsh and Kathleen Bolton, who share the latest tips and techniques for successful writing career. With contributions from industry experts and bestselling authors, there's a wealth of information and insights "about the craft and business of fiction."
8. Dani Shapiro
Author of several novels and best selling memoirs, Dani Shapiro shares her insightful and poignant acumen on writing and life. This is an excellent site for artistic inspiration when you're feeling shaky about writing. Or life.
A collaborative effort from founding writers Laura Drake, Jenny Hansen, Orly Konig Lopez and Fae Rowan, Writers in The Storm focuses on the craft of writing and providing ongoing inspiration for all writers who must "weather the storm within".
Copywriting
10. The CopyBot
Chief copywriter at Copyblogger Media, Demian Farnworth is on a mission to "write clear, concise and compelling copy" that's pleasing to the search engine gods and that readers find captivating. The CopyBot gives us practical and insightful advice on how to create outstanding headlines, high-quality content and effective CTA's.
Writers Communities
11. Writers-Network
Writers-Network is a free creative writing community where you can share your writing, get unlimited constructive feedback and connect with others. You can also organize your writing, create a portfolio and post unlimited stories and poems. A great site for support and a safe environment for building the thick skin needed to persevere through the hard times.
Dealing with Rejection
12. Literary Rejections on Display
The place to go to share your rejection misery, LROD is entertaining and light-hearted. A good place to visit whilst on the pity-pot, you can commiserate with all the other writers who've been through the pain of rejection.
Marketing and Promotion
13. Amp & Pivot
Founder Jules Taggart has started the BLAH Revolution. Her blog focuses on creating compelling copy to create an emotional connection with your reader or customer. Part copywriting and part inspiration with a good dose of marketing, Amp&pivot is a high-octane site for learning how to get noticed in the noisy world of online writing.
A website devoted to developing your online presence – Marya Jan dishes on how to optimize your website, overhaul content and build an email list to help reach your goals.
15. Seth's Blog
Learn to master the art of self-promotion and marketing with the over 2,500 achieved posts packed with insight and humor from best-selling author and entrepreneur Seth Godin.
Publishing
16. Goins, Writer
Jeff Goins writes about both writing and getting published as he tracks down the answers to how writers make a living, what it really takes to get published and how to pursue passion. True to his belief that "generosity wins", Jeff liberally shares his experience, knowledge and creativity with all who visit.
Mystery and thriller author J.A. Konrath's no holds barred opinions and experiences in publishing, both traditional and self-publishing. With plenty of information about the resources and services he uses for self-publishing plus extensive material for mastering your genre.
And there you have 17 blogs writers should follow to answer just about every question you might have about how to be a successful writer. Enjoy!