Halloween Movies Marathon: Movies to Watch for a Spooky Night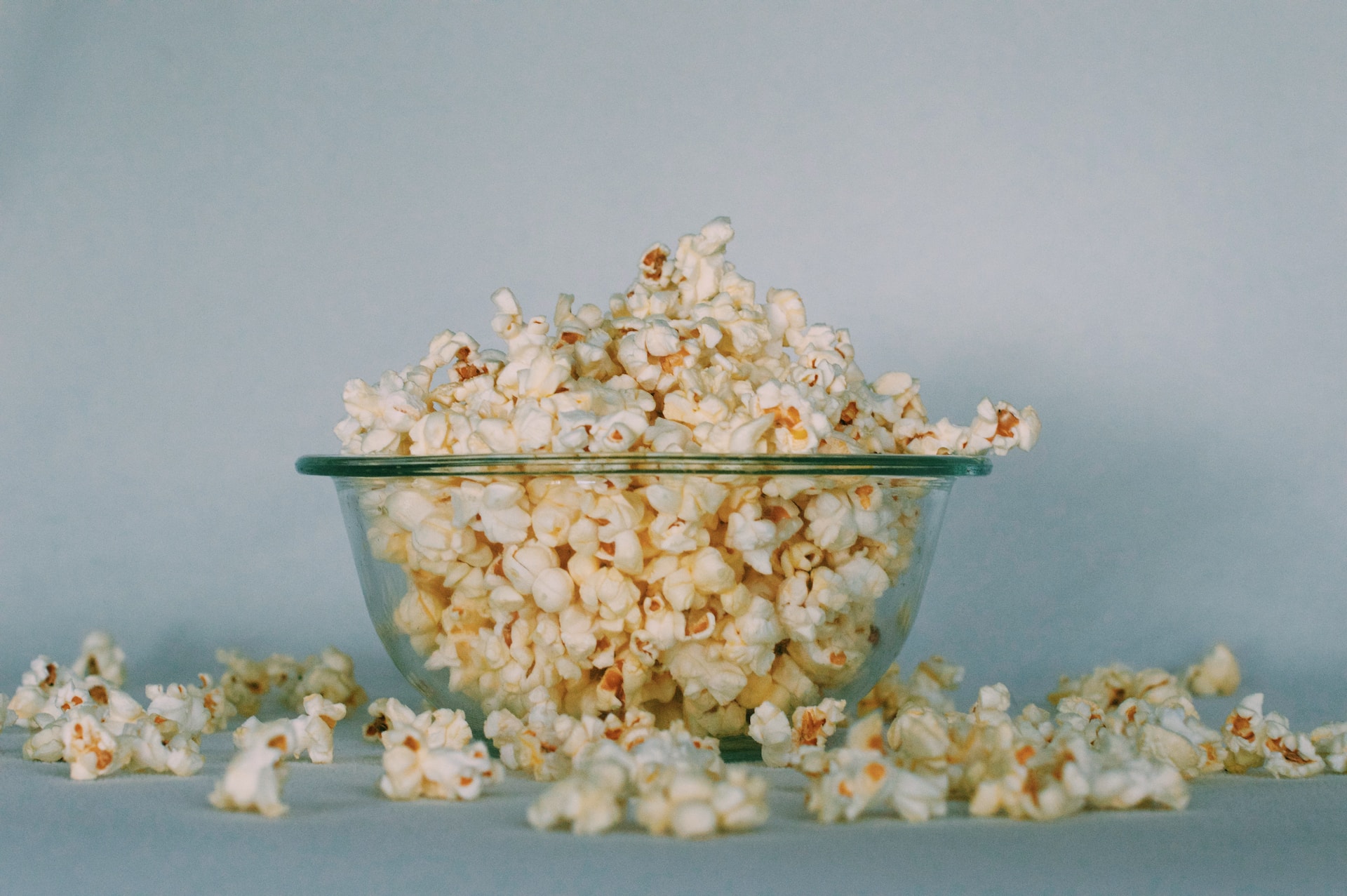 As nights get darker and colder, while Halloween night is right on the doorstep, we all crave a cozy movie night with something really exciting to watch. Some of us prefer to watch a comedy to make the evening more fun or a fantasy like Harry Potter to add more magic to a gray day. But this blog post is for those who crave to watch some really scary titles, starting with Halloween evening and continuing during the November chilly evenings. Prepare yourself a cup of hot tea as we get started with the list of the best spooky Halloween movies.
"Halloween" (1978)
"Halloween" is one of the scariest franchises with a huge number of fans, associated with, of course, the holiday of Halloween and good old classics. You might not be a fan of the sequel parts of the movie, but the original "Halloween" is definitely pretty scary and heart-pounding. Being one of the most iconic Halloween characters, a masked killer, Michael Myers will surely make you scared of being home alone. Definitely a great choice for a horror movie night.
"The Nightmare Before Christmas" (1993)
This Tim Burton's stop-motion movie is a true masterpiece that everyone should see at least once in their lives. Especially if they are fond of dark atmosphere, good humor, and spooky season. "The Nightmare Before Christmas" is both good for a Halloween night and for Christmas as you can see by the title. If you are not a fan of traditional animation, you will be pleasantly surprised to learn that this movie was made using the preps and dolls, with stop-motion technique. Just imagine how much time it takes to make something like this!
"Psycho" (1960)
A black-and-white movie from the king of the genre Alfred Hitchcock, was able to create this beautiful picture with very limited opportunities in 1960 when not that many horror movies were filmed. If you have never watched this movie before, you will definitely shocked by the plot twist. And in case you already know the drill, be sure to rewatch this movie again on a Halloween night.
"The Shining" (1980)
"The Shining" by Stanley Kubrick, based on the novel by Stephen King, is what many of us would name as the most mind-blowing and chilling movie with lots of details and hidden meanings. There are still a lot of debates on platforms like Reddit or YouTube about the particular aspects of the movie. People try to find the answers and understand the idea of the director better. The atmosphere and the Overlook Hotel itself are confusing and rather unsettling, which makes this movie such a great piece.
"Hocus Pocus" (1993)
"Hocus Pocus" is a great pick for a more family-friendly Halloween film. It tells the story of the Sanderson sisters, a trio of witches resurrected on Halloween night. It's a sentimental favorite for many, with a wonderful combination of comedy and mystical themes. You should love this movie if you are looking for something with a Halloween atmosphere but not scary or gory.
"Beetlejuice" (1988)
"Beetlejuice, Beetlejuice, Beetlejuice!" The recently deceased Maitland couple in Tim Burton's bizarre and macabre comedy gets the help of the mischievous ghost Beetlejuice to scare away the new occupants of their beloved home. It's very funny, yet has some sort of eccentric vibe to it; you are going to love it!
"Coraline" (2009)
"Coraline" is another visually stunning picture from filmmaker Henry Selick, who also directed "The Nightmare Before Christmas." Coraline, a little girl, finds a hidden parallel world behind a tiny door in her new house in this dark fantasy story. "Coraline" is unique due to its distinct and frightening atmosphere, which many of us really love and enjoy. It's dark magic with a hint of childhood scares.
"The Addams Family" (1991)
The delightfully bizarre and quirky Addams family that many of us love due to a cartoon series is brought to life in "The Addams Family." This film, featuring Gomez, Morticia, Wednesday, Pugsley, and Uncle Fester, is a blend of humor and horror. It has its own definite charm, which makes it understandable why so many people dress up as the Addams family members, especially after the release of the TV series. For those who prefer a bit of dark comedy around Halloween, this is a great option.
"Scream" (1996)
Wes Craven's "Scream" once hit and changed the whole slasher/horror genre in the 1990s. It is exciting and keeps a great tension throughout the whole movie. The plot is simple: a group of children are terrorized by a masked killer in their little community, will they be able to find who the killer is and stop him?
"Crimson Peak" (2015)
"Crimson Peak" is an amazing gothic horror thriller with stunning visuals by Guillermo del Torro. The plot is about a young woman who marries a mysterious and attractive man and moves into his distant and eerie house. It's very beautiful and stylistically delightful, which makes this piece beloved by those who don't even love scary movies. A dark, chic vibe will surely captivate your attention.
"ParaNorman" (2012)
"ParaNorman" is a great choice for a sentimental Halloween movie that the whole family will enjoy. This animated stop-motion piece shows Norman, a little child with the ability to see and talk to ghosts. Using his extraordinary abilities, he must stop a witch's spell that threatens his village and save the day.
"The Conjuring" (2013)
"The Conjuring" is a spine-tingling choice for those who want to face real spooky things on a screen. Based on Ed and Lorraine Warren's actual paranormal investigations, this movie presents the Warrens as they battle a sinister monster in a remote farmhouse. It's a modern horror treasure with well-crafted tension and jump scares that will make your heart pound!
"A Nightmare on Elm Street" (1984)
The public was first exposed to the legendary Freddy Krueger in the classic horror movie "A Nightmare on Elm Street." It tells the story of a horrible serial killer who ends up being an immortal creature, living in people's nightmares and killing them. The supernatural and psychological terror are expertly combined in this movie to create an absolutely scary experience that will always be remembered in the horror film genre.
"Ghostbusters" (1984)
A timeless movie that combines science fiction, humor, and the paranormal, "Ghostbusters" is a must-see. The adventures of a group of strange scientists as they fight monsters and ghosts in New York City are what we love to watch again and again. This movie is a perfect and entertaining way to round off your Halloween movie marathon, thanks to its catchy theme song and endearing cast of characters.
Wrapping Up
Here is a carefully selected list of the top Halloween movies that you just must see. Whether you're more into contemporary horror, family-friendly entertainment, or the classics, these movies provide a variety of Halloween experiences. So grab popcorn, turn down the lights, and prepare for a world of spooks, jumpscares, and dark magic! Hope you enjoy your Halloween movie marathon, and it will bring you plenty of thrills and chills!