7 Celebrity-Written Essays That Are Worthy To Read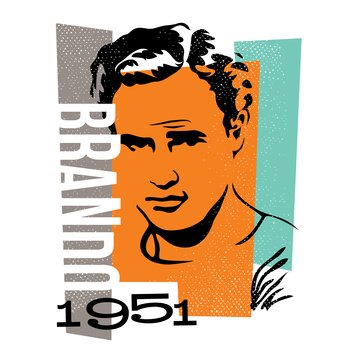 Every so often, an artist switches genres. A rock star becomes a country singer, a jazz singer becomes a hip-hop artist. Then there are times when they switch crafts altogether. A pop star becomes an actor. An actress becomes a painter. And, sometimes, a celebrity picks up the pen and becomes a writer.
Though writing is a serious craft and not something to be taken lightly, and certainly not something honed overnight, there are some celebrities who manage to capture an idea and paint an image with words in the same way they light up the screen when on camera. When they get it wrong, they may get it horribly wrong, but, on occasion, celebrities have written some things that are actually worth reading.
Here are my top 7 celebrity essays:
Remembering Marlon Brando – Jack Nicholson
Sometimes it's the passing of a celebrity that inspires another one to pick up the pen. In Jack Nicholson's tribute Remembering Marlon Brando to his friend and colleague Marlon Brando in "Rolling Stone Magazine" in 2004, he reminisces about the first time he saw Brando pulling up on the MGM lot, their years as neighbors in Los Angeles, the pranks that Brando used to pull on him and his deep appreciation for Brando's genius. Nicholson's tribute lets the light shine through the guarded image of two of Hollywood's macho men.
Matt Damon's Marathon – Matt Damon
Did anyone know that Boston-born actor Matt Damon was a Boston Marathon fan? With his father, uncle, brother and nephews having taken on the challenge, Damon's essay titled "Matt Damon's Marathon" published in the Boston Globe recounts the actor's nostalgia for the event's earlier days. You can practically see the actor cheering on his father as he makes his way over the course when he describes his father's running strategy, blow by blow.
At the famous Heartbreak Hill, he explains that "At this junction, in particular, a palpable bond exists between audience and athlete, forming a distinctive stew of sympathy and suffering that has lasting effects for both parties." He also eulogizes some of the changes that have occurred, namely the focus on charity and fund-raising that the event has come to represent. Damon's essay came out just a week before the tragic bombing that killed several participants and fans.
A Mother's Prayer for Her Daughter – Tina Fey
An excerpt from comedic actress Tina Fey's book "Bossypants" went viral on the internet. The excerpt titled "A Mother's Prayer for Her Daughter" is poignantly humorous as it lists the myriad of modern frustrations and humiliations she would like both her and her daughter to be spared: "First Lord: No tattoos. May neither Chinese symbol for truth nor Winnie-the Pooh holding the FSU logo stain her tender haunches" and "Lead her away from Acting but not all the way to Finance." Fey combines her comedic flair with the poignancy of motherhood in this hilarious piece. Its popularity shows that her prayer echoes that of many a mother of young girls.
My Medical Choice – Angelina Jolie
Angelina Jolie's high-profile essay, "My Medical Choice", published in the New York Times about her preventative double mastectomy has been lauded by the medical community for its role in encouraging women to get breast cancer exams. Jolie's choice to make public this intimate information carries extra weight because of her role as a celebrity and a symbol of feminine beauty which has made her famous.
In her essay, she describes the rare gene BRCA1 that caused the death of her mother and which she inherited. Jolie's doctors estimated that her chance of getting breast cancer was as high as 87 percent. Her reason for publishing the essay was so that other women could be aware of the gene and its risks and get tested before it was too late.
The Death of My Father – Steve Martin
Comedic actor Steve Martin who has published several essays in "The New Yorker" and a collection of essays in the book "Pure Drivel" wrote a very personal essay in 2002 titled "The Death of My Father". In it, he digs through his childhood and his relationships with his mother and sister as well as the strained relationship with his father to find the threads that tie them together.
He recounts his father's sometimes stinging criticism of his career and his difficulty in accepting his son's comedic antics. Finally, he narrates the last days of his father's life and the final words and reconciliations they exchanged. It's a beautiful piece that serves to remind its readers of the importance of forgiveness.
The Meaning of the Selfie – James Franco
Actor James Franco dishes his philosophical take on selfie-culture in his widely-read article titled "The Meanings of the Selfie" in the New York Times. Franco is a frequent contributer to the "New York Times" and the "Huffington Post". Often criticized for posting excessive selfies and called "The Selfie King" Franco has written an essay that is part humor/part sociology. He dissects the meaning of the selfie in our technological age: "We all have reasons for posting them, but in the end, selfies are avatars: Mini-Me's that we send out to give others a sense of who we are."
Open Letter to Miley Cyrus – Sinead O'Conner
Sometimes a celebrity feels called upon to offer guidance to an ingenue. Sinead O'Conner's open letter to pop star Miley Cyrus printed in "The Guardian" in 2013 addresses the issue of sexism in the music industry. O'Conner was prompted to write the letter in response to Cyrus' claim that her controversial and highly sexualized video for the song "Wrecking Ball" was inspired by O'Conner's 1990 music video for the song "Nothing Compares 2 U". O'Conner calls out the differences in the way she carefully crafted her image to avoid exploitation and warns the young star of the dangers of selling your body which often leads to selling out your talent.